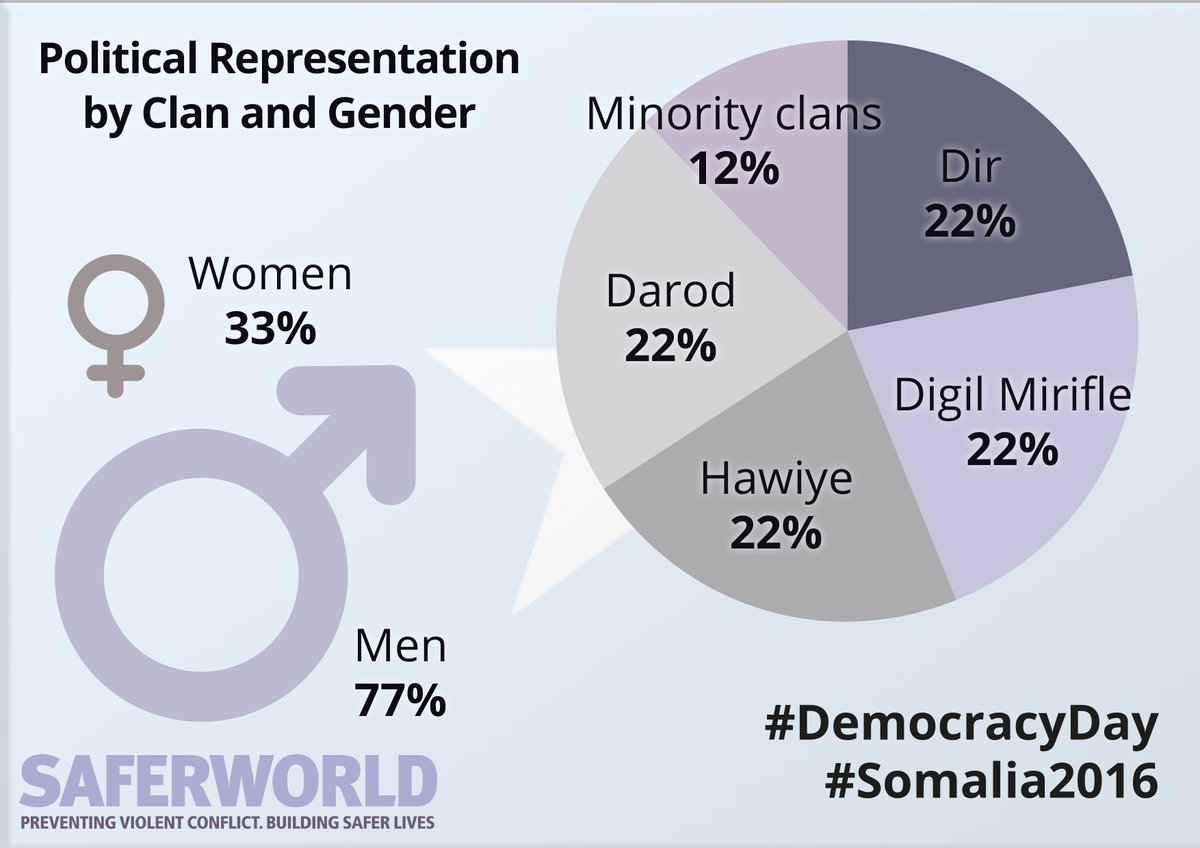 Democracy Delayed and Diminished: Risks and possibilities for Somalia's 2016 political transition
Latest updates on commentary page
* Latest news on Somalia election
* Segmentary social order
* Women in politics
* Information on Youth

Could Somaliland's new port change the country's future?

Hargeisa Regional Court sentences people including a court clerk for bribery charges

Somaliland: Enhancing parliament's capacity for public outreach and engagement

Somaliland: Chief Justice Starts Combating Corruption at the Judiciary

Somali President's stay in office extended further as poll teams push vote to Nov 30 (Goobjoog News)

Somali Journalist Abdiaziz Ali Haji Shot Dead in Mogadishu.

Tourists are heading to Somalia to see the ruins of a two-decade civil war-QZ

Somalia Extends Election Dates By 30 Days-AllAfrica.com

NUSOJ condemns "cold-blooded murder" of journalist in Mogadishu

Somali Civil Society Warn Political instability amid Elections' delay

Official press statement on yet again delayed Somalia election-Sonna

Somalia delays presidential election by a month amid worries-AP

We are a lost generation (Lets wake up for a better future)-video

Somalia: Khatumo leader denies any talks with Puntland but confirms discussions with Somaliland

Somalia Epidemiological Bulletin week 36 Vol 1 Issue 36-WHO

Al-Shabaab parade bodies of Kenyan policemen in Somalia-Daily Nation

Al-Shabaab parade bodies of Kenyan police officers in Somalia

Somalia says al-Shabab is defeated militarily

The U.N. Is Sending Thousands of Refugees Back Into a War Zone-Foreign Policy

Somalia: reported US covert actions 2001-2016

Ethiopian olympian:Prime minister's claims I was coerced into protest are false and insulting
---
Somaliland authorities arrest journalist in Buroa

Somaliland: Supreme Court Endorses Election Separation

Somaliland: Regulatory Gaps in Money laundering And Illicit Financing-Africabusiness

Somaliland: Rights Body Condemns Arrest of Burao Journalists

Somaliland high court will reach its final decision over the election dispute

Somaliland: Conclusion of Votersí Registration Exercise Function Addressed by the Chairman of National Party (Wadani)

Somaliland: Conclusion of Voter Registration Marks a New Milestone

We Kissed the Ground: A migrant's journey from Somaliland to the Mediterranean

Expectations and reality clash ahead of Somali elections

Somalia's Legal Fees In Maritime Case Offset By UAE- Foreign Minister (Goobjoog News)

Somalia: Puntland Intelligence forces seize Central Bank and Ministry of Finance

Galmudug says 119 alleged Somali pirates in india are fishermen (Goobjoog News)

Maritime border row: Experts advise Kenya, Somalia to join hands

Al-Shabaab terror group poses with captured Kenyan vehicle-Tuko news?

Somalia: The Impasse of 2016 Electoral Process drags on-HOL

Somali elections: much at stake for gender representation-Mail & Guardian Africa?

Children in IDP camps in Somalia hardest hit by food crisis-Xinhua

Al-Shabaab capture town from Ethiopian forces in Somalia-Tuko

Somali Federal Indirect Electoral Commission Modifies 2016 Elections' timetables

The UN's Next Genocide in Somalia

Going on Tahriib: The causes and consequences of Somali youth migration to Europe-Rift Valley Institute

East Africa: Museveni's Trip Exposes Somalia's Teething Problems

Somaliland: The next big shot after President Silanyo

Somaliland: Constitutional court announces final verdict on UCID leadership Row

Somaliland: State Bans Possession of Unlicensed Weapons

Somaliland is open for business

Somaliland:Telesom unveils 4G mobile network technology exhibition

Somalia's parliamentary election postponed again - lawmaker-Reuters
---

"I would rather open my mind with wonder
...than close it with belief."

Honouring the Past
Enriching the Present
Inspiring the Future
Bookmark this website (or add to favourites)by pressing Ctrl-D keys on your keyboard.
Recent published Op-ed articles on U.S. progressive issues
1. What to Do to Mitigate Looming Climate Change: 10 Specific Policies

2. How to Make the Corporations and the Wealthy Pay More Taxes
3. Voter Suppression: The Republican War on Voting Rights
4. How Senseless, Triumphalist Militarism Is Destroying America.
Website Contents
Current news archives
Current news board (2009- )
Issues & Commentary Page
News board archives (2009- )
Document archives (2000-2009)
Original archives
Articles
Sustainable development II
Sustainable development(1996-2000)
Intro
FAQs
Human rights issues (since 1992)
Site index on Google
About this site
See Google translations of this website into over 25 languages: Hover over this image to see the list: Note- Translation may take a moment to load.
General news links
---
Feedback form (Your email address will not be published.) No spam, please)
Copyright © 1996-2016 Somaliland Cyberspace. All rights reserved. All non-original content used under Fair Use. Except where otherwise noted, content on this site is licensed under a Creative Commons License. The views expressed in the linked articles are those of the authors, not this wesbite.Original site archives. Questions or comments? E-mail contact: m.bali AT aol DOT com. Or use the comment form above.